Toilet Indicator Knud Holscher
by d line
Regular price

$95.00
Sale price
Vilken modell funkar till min dörr?
Skandinavisk Standard
Den vanligaste låskistan som återfinns i innerdörrar som sitter i privatbostäder - t.ex. ASSA 2014. C/c-måttet är 30 mm och det kan antingen låsas med nyckel eller toalettvred.
Modullås
Låskistor som sitter i offentlig miljö – t.ex. ASSA 565 eller ASSA 310. C/c-måttet är 30 mm och vanligtvis sitter handtaget under låset. Kan antingen låsas med cylinderlås eller toalettvred.
Europeisk Standard
Vid Europeisk standard är c/c-måttet 38 mm och skruvarna sitter i horisontell riktning. Både för handtag och toalettvred.
Öppna Låshus-gudie 
Handtagen från d line är konstruerade för ständig användning. De trycks, vrids och stöts emot om och om igen varje dag - oavsett om det är i privata hem eller kommersiella byggnader, regeringskontor och kulturcenter.

Varje handtag i Knud Holscher-kollektionen är tillverkad i AISI 316-stål. AISI 316 är ett syrafast, icke-korrosivt, rostfritt stål av marin kvalitet - ett robust, rått, hållbart material vars styrka och motståndskraft man kan ha fullt förtroende för. Både invändigt och utvändigt är varje detalj i varje d line-handtag rigoröst testad för sömlös funktion så att det håller länge. Med hjälp av de mest avancerade maskinerna inom området tillverkas sedan varje handtag för hand.
Characteristics

Färg: Steel, Brass, Charcoal
Material: Rostfritt stål (AISI 316)
Passar till dörrtjocklek: 33-59 mm
Diameter, rosett: 50 mm
Garanti: 20 år (5 år för ytbelagda produkter)
Varumärke: d line
Mounting
Delivery

Stock items such as handles, toilet knobs and door stops are handled immediately after ordering and are normally delivered within 1-3 working days to the nearest delivery point. The products are usually sent with DHL and a notification via SMS or email is sent with information about where and when the package can be collected.
Dokument
Re-handle®

Från och med den 15 maj 2023 tar d line emot utvalda originalprodukter för omarbetning. d line fixar, byter ut och borstar dem så att de fungerar som nya. Med varje Re-handle® sparar vi miljön med upp till 90% CO2-utsläpp.

Låg kvalitet är ett slöseri med resurser. d line utmanar dig att använda Re-handle® på samma produkt upp till fyra gånger. Med varje Re-handle® förnyas den 20-åriga produktgarantiperioden, vilket säkerställer 100 års användning. Med ett pris för en Re-handled produkt som är 60% lägre än för en nyproducerad produkt, är det enkelt att göra det hållbara valet och återanvända istället för att köpa nytt.

Tjänsten kan användas för alla produkter i butiken som har Re-handle®-logotypen. Läs mer om hur det fungerar här.
Fler Produktbilder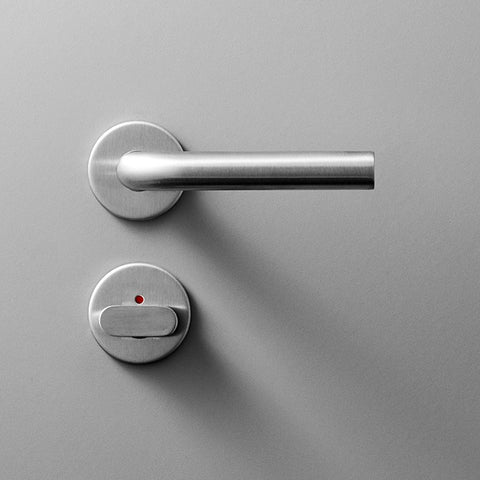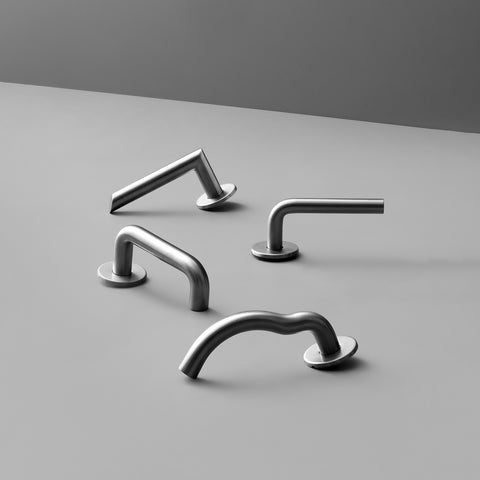 d line
d line is a leading Danish design brand that designs and manufactures sustainable architectural fittings, sanitary ware and solutions for barrier-free living.
The brand is characterized by a strong and clean approach to design. d line is designed by architects to meet the needs of architects, so every solution produced by us is meticulous in form, function, feel and construction. Streamlined and fuss-free, yet with a soft tactility that begs to be handled.
All products from the brand