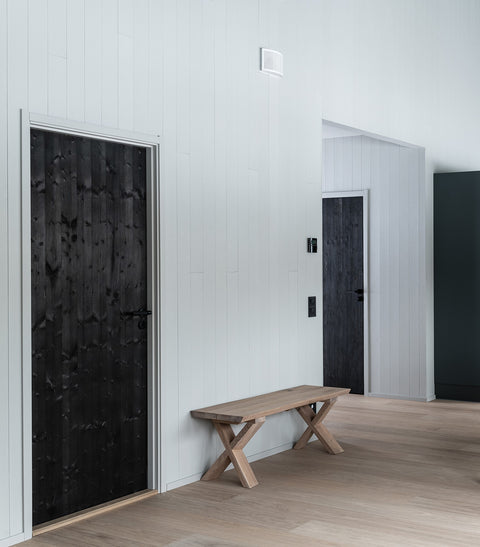 Mountain cabin, Storklinten
In this project, the interior doors have played a decisive role in creating an eye-catching industrial atmosphere in the house. The deep, sooty black color gives a dramatic feeling that immediately draws the eye and creates a contrast-rich phenomenon compared to the rest of the house's interior.
The doors are fired, brushed and treated with linseed oil, which creates a raw and industrial texture, and gives the doors a unique character.
To complement the charred doors, there are also the elegant black frame doors, where the wooden edge of the oak veneer creates a warm and soft contrast. This balances the overall impression and creates an inviting and harmonious atmosphere. A perfect place to relax after a day in nature.